93rd Annual Christmas Parade
TRUECARE PHARMACY 93RD CONCORD CHRISTMAS PARADE, SATURDAY, NOVEMBER 20 AT 2:30 P.M.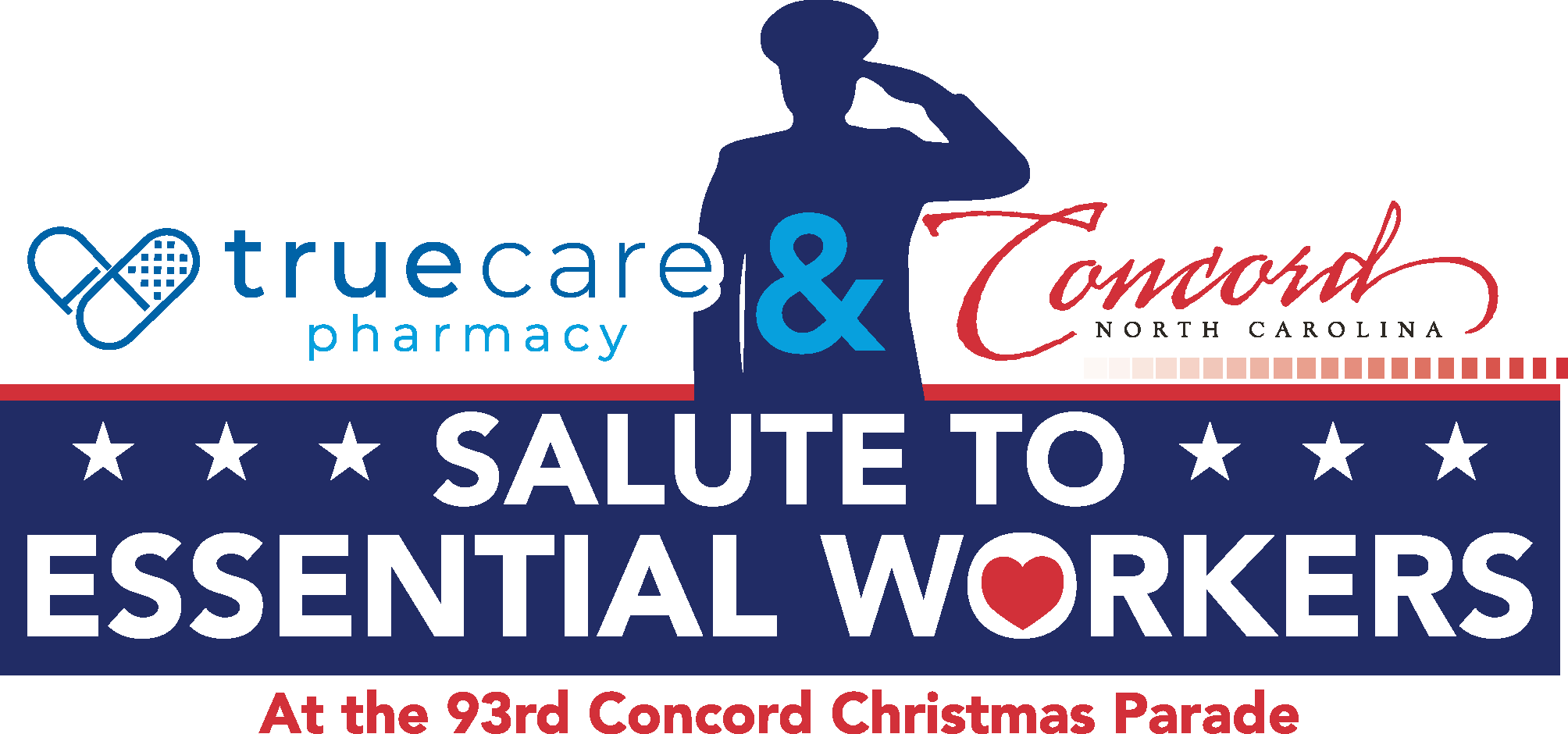 The annual Concord Christmas Parade is one of the oldest and continuously running Christmas parades in North Carolina. The TrueCare 93rd Concord Christmas Parade route begins at the intersection of Church Street N and Lake Concord Road, and continues over two miles along Church Street, Buffalo Avenue, and Union Street, ending at the intersection of Union Street and Corban Avenue.
The parade entry form is available online at: http://cabarrusevents.org/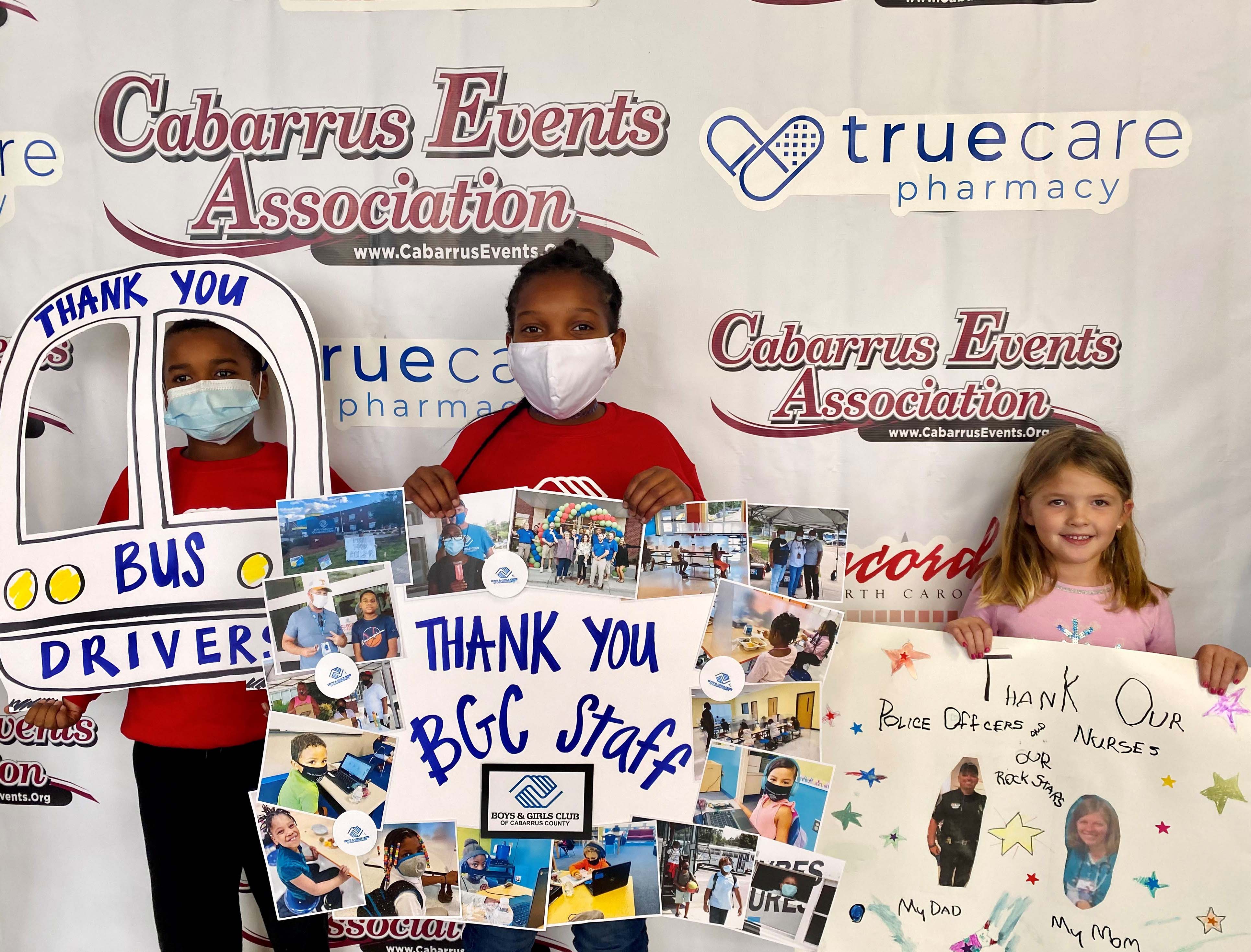 NEW! Salute to Essential Workers and Poster Contest: This year's parade will feature a "Salute to Essential Workers" tribute and community poster contest. The poster contest will encourage members of the community to honor their local essential workers along the parade route with custom-made posters.
FREE poster boards are available to community members to create their signs, which will be judged after the parade and displayed at ClearWater Arts Center & Studios. Community members may pick up a free poster board from one of the Concord Fire Department stations or the Boys & Girls Club of Cabarrus County (247 Spring Street NW). For more information, contact the Cabarrus Events Association at 704-932-3808.
2021 Parade Marshal: Each year, Parade Marshals are chosen from the local community for their leadership and contributions to Concord. This year's Parade Marshal is Noelle Rhodes Scott, President and CEO of the Cabarrus Arts Council. Scott is retiring at the end of the year after serving the arts council for 21 years. Under her leadership, the arts council grew from an all-volunteer council into a vibrant organization responsible for bringing live performances, fine art and hands-on creative experiences to thousands of local children and adults annually. She is the visionary behind arts-for-all initiatives like Students Take Part in the Arts, one of North Carolina's largest and longest art-in-education programs. Each year through this program nearly 40,000 students in Cabarrus County and Kannapolis City school districts have the opportunity to see professional theatre, dance and musical performances at no cost to them.  During her tenure, the arts council also created a fine art gallery that features four exhibitions annually. Admission has always been free.  Her tenure also saw the introduction of the Davis Theatre, an intimate musical venue that brings top bluegrass, Americana and jazz performers to the stage for the community to enjoy.
Special Guest: This year's parade welcomes special guest Susanna Black from WSOC-TV. Susanna Black is an award-winning reporter and anchor who joined the Channel 9 news team in September 2019. Prior to joining WSOC, Susanna traversed the Tar Heel State working in the Wilmington, Greensboro and Raleigh news markets. Susanna's led several investigations and covered everything from Presidential visits to hurricanes. Her work has been recognized by the North Carolina Associated Press, the Society of Professional Journalists, and the Broadcast Education Association. Susanna is a proud graduate of the Hussman School of Journalism and Media at the University of North Carolina at Chapel Hill. Born and raised in Concord, Susanna attended Concord High School – go Spiders! She serves on the Advisory Council for the presiding Bishop of the Evangelical Lutheran Church in America.